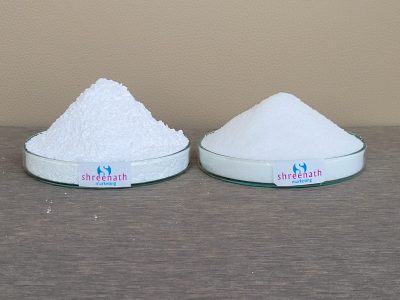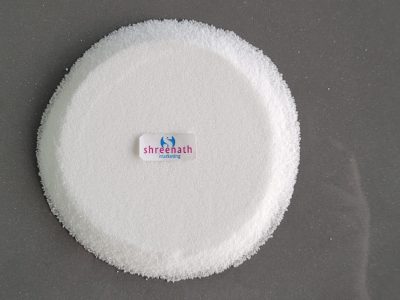 GAS ADSORPTION, SEPARATION & HEAT STABILIZERS
ZEOLITES-4A PVC and Rubber Application Grade is crystalline alumino silicates with a high specific surface area and fixed-size pore volumes of less than 10 Angstroms. For this reason, they are known as "molecular sieves" and are used in the selective adsorption and separation of substances (gases and liquids) as well as in the manufacture of catalysts.
we are manufacturing zeolite-4A/beta for PVC applications to Prevent degradation during processing, React with HCl when it is liberated in PVC,  Replace with labile chlorine atoms,  and significantly increase its anti-aging and thermal stability, PVC stabilizers, high anion exchange, acid scavenger to improve thermal stability in Calcium – Zinc Stabilizers and PVC Stabilizers, the Recommended dosage – 4% to 10% of Shreenath Zeolite-4A_PVC and Rubber Application Grade.
Formula:  x(Na2O)·y(Al2O3)·z(SiO2)·w(H2O)
Aperture:  4A
CHARACTERISTICS OF ZEOLITES:
 White powder insoluble in water.
 Crystalline structure.
 Excellent ion-binding properties on aqueous medium.
 High capacity for the Gas absorption and separation.
 Good effectiveness, even at low dosages.
 Not harmful to human beings or the environment.
Our prominent clients belong to the following industries:
Detergent/Soap manufacturing Industries.
P.V.C Industries
Metal Industries
Catalyst Industries.
Petroleum Processing Industries
chemical reaction agent in chemical Industries
water treatment chemical Industries
Zeolite-4A is used by our clients for following applications:
Detergent, Cleaning, wash boosters Compounds
Zeolite is substitute for STTP in phosphate-free detergents.
Zeolite Use as Surfactant carrier.
Zeolite Use as a humidity absorber
A heavy metal sequestering agent in waste waters, due to its excellent cation-sequestering and buffering properties in the medium, by exchange of its sodium ions.
Oil removing and degreasing purpose.
P.V.C fire retardant and heat retardant compound.
Preservative
Catalysts converter.
West water treatments.
Water purification & toxic heavy metal removal.
Gas Adsorption and separation (3A,4A,5A)
Raw material of activated molecular sieve powder-4A.
Automotive emission control
Industrial flue gas purification
Odor removal from plastic compounds and masterbatches
Processing of chemicals and fine-chemicals
Production of fuels from renewable sources
Production of petrochemical intermediates
Heat management
Separation of aromatics.
Solvent drying, purification.
Oil purification
Purification of Polymer plant feed
Purification of kerosene and jet fuel
Purification of air in insulated windows (double windows)
Zeolite use in Paper Industry as fillers to improve the optical properties, bulkiness and printability of paper
Zeolite use in Paint Industry to enhances optical brightness
Zeolite Use as an additive in poultry, cattle and shrimp feed.
We offer to our valuable Client:
Modifying our standard zeolite powders as per customer requirements
 Scaling up your laboratory-scale zeolite recipe to commercial production
 Developing and producing zeolites that meet your needs for entirely new
applications
Shreenath Marketing zeolite specialists provide comprehensive technical support in selecting, modifying, developing, and incorporating the optimal zeolite into a diverse range of applications. During a custom research project, we follow a rigorous protocol to maintain confidentiality and to protect our customers' intellectual property. Our Internal team makes sure all project information remains confidential.
We transport the product in following packaging options:
10 kg, 25 kg, 50 kg, 600 kg, 1000 kg P.P water proof bag
 100-120 Kg P.P/M.S vacuum Drums
 Full Truck Load
 IBC Tanks
Bulk Shipping (container)
ZEOLITE-4A PHOTOS:
For more information regarding the product please contact our sales department. Please filling product requirement form and submits online.
PHOTOS OF NEUTRAL SODIUM SILICATE GLASS (LUMP/CULLET)