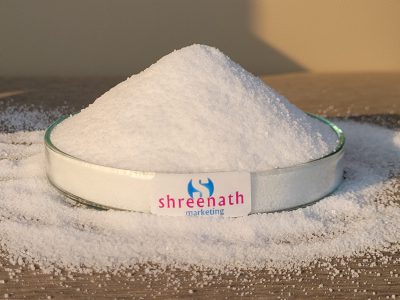 Alkaline Sodium Silicate Powder
Alkali-activated binders (AABs) are the next generation of cement concrete that will reduce the use of Portland cement (PC), thereby reducing the CO2 emissions and energy requirements in its production. AAB relies on precursors (which are rich in Si and Al) and activators (mostly sodium-based hydroxides and silicates), which results in improved mechanical and durability properties. However, the cost,
embodied energy, and environmental impacts connected with the manufacture of activators, in particular sodium silicate, which requires more than 1000°C for melting sodium carbonate and silica, results in a huge amount of CO2 emissions. A solid activator can be developed when premixed with a source material, resulting in a "one-part" AAB which requires only water for the required mix, and is highly preferred from an industrial point of view. Anhydrous sodium silicate commercially available in powder form needs a pressure vessel to be appropriately dissolved.
On the other hand, hydrous powder can be dissolved under normal atmospheric pressure conditions, but results in reduced free Si availability in the powder than liquid silicates. The progress of developing a solid powder sodium silicate (activator) is therefore a major concern in the research agenda. Hence, this chapter outlines the various methods of developing a solid powder sodium silicate activator and its application in developing alkali-activated binders, taking into consideration the economical and environmental impacts and the mechanical properties.
Neutral and Alkaline Sodium Silicate Powder Physical & Chemical Properties : 
| | |
| --- | --- |
| Specific gravity (30oc) | 1. 37 to 1. 42 |
| Viscosity (30oc) (by b4 cup) | 50 scs to 70 scs |
| Na2O % | 8. 75 to 10. 0 |
| SiO2 % | 24. 0 to 30. 0 |
| Weight ratio | 1 : 2. 74 to 1 : 3. 00 |
| Mole ratio | 1:2. 82 to 1:3. 10 |
Sales Specification:
| PARTICULAR | NA2O (%) | SIO2 (%) | TOTAL SOLIDS | RATIO(Na2O: Sio2) |
| --- | --- | --- | --- | --- |
| 1:2.00 | 32.00 to 33.00% | 68.00 to 67.00% | > 95% |  1:2.10 (+/0.1) |
| 1:2.20 | 30.00 to 31.00% | 70.00 to 69.00% | >95% | 1:2.3 (+/-0.1) |
| 1:3.20 | 23.00 to 24.00% | 77.00 to 76.00% | >96% | 1:3.3 (+/-0.1) |
| 1:3.30 | 22.00 to 23.00% | 78.00 to 77.00% | >96% | 1:3.5 (+/-0.1) |
Our prominent clients belong to the following industries:
Soil Grouting
Silica & Allied Chemicals
Catalysts
Soaps and Detergents manufacturing
Textile Processing
Paper & Pulp
Foundries
Adhesives in Paper & Board industries
Pigment manufacture
Waterproofing
Cement
Sodium Silicate Powder is used by our clients for following applications
Detergent / Cleaning Compounds
Building Products / Construction
Ceramics
Metals
Floor Polishing
Grinding agent
Concrete Finishing
Acid proof cement
Protective Coating
Refractory clay making
We transport the product in following packaging options
300 Kg P.P/M.S Drums
Flexi Bags (5 kgs, 25 kgs, 50kgs, 1000 Kgs.)
IBC Tanks
Bulk Shipping (container)