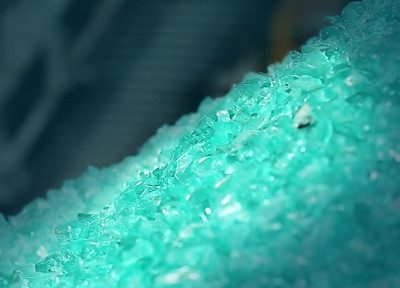 Sodium Silicate Granules
Shreenath Marketing is equipped with state of the art facilities to manufacture silicate products through Furnace and Hydrothermal processes. After Preparing Sodium Silicate Neutral and Alkaline Liquid we are Spray Drying and produced fine particle of Sodium Silicate small Granules. We also Produce 2 to5 MM particle size Granules with granulator. Sodium Silicate Granules is one of most branched out and specialized product with its applications ranging to suit different products.
Shreenath Silicate produces the following grade of Neutral and Alkaline silicates Granules:
Liquid sodium silicate physical and commercial properties.
| | |
| --- | --- |
| Chemical Formulae | Na2O x SiO2 |
| Appearance | Granules (Size: 2 to 5 MM) |
| Colour | White milky color |
| Partial Shape | 75 % round shape |
| Soluble | Water 99% (+/- 2%) |
| Molecular Weight | 175 – 275 |
Sales Specification:
| PARTICULAR | NA2O (%) | SIO2 (%) | TOTAL SOLIDS | RATIO(Na2O: Sio2) |
| --- | --- | --- | --- | --- |
| 2 to 5 MM | 32.00 to 33.00% | 68.00 to 67.00% | > 95% |  1:2.10 (+/0.1) |
| 2 to 5 MM | 30.00 to 31.00% | 70.00 to 69.00% | >95% | 1:2.3 (+/-0.1) |
| 2 to 5 MM | 23.00 to 24.00% | 77.00 to 76.00% | >96% | 1:3.3 (+/-0.1) |
| 2 to 5 MM | 22.00 to 23.00% | 78.00 to 77.00% | >96% | 1:3.5 (+/-0.1) |
Our clients use the sodium silicate liquid for manufacturing following products
Detergent / Cleaning Compounds
Pulp and Paper
Paper Board
Building Products / Construction
Textiles
Ceramics
Petroleum Processing
Metals
Sodium Silicate Powder is used by our clients for following applications
Acid proof cement
Grinding agent
Pesticide coating
Floor Polishing
Building Products / Construction
Ceramics
Metals
Floor Polishing
Detergent coating
Cleaning Compounds
Oil/grease removing compounds
Chemical process
Concrete Finishing
Protective Coating
Refractory clay making
We offer the product for transportation in following packages
Packing :
285-300 Kgs MS Drums
Full Tanker Load, Flexi Bags
IBC Tanks
Bulk Shipping