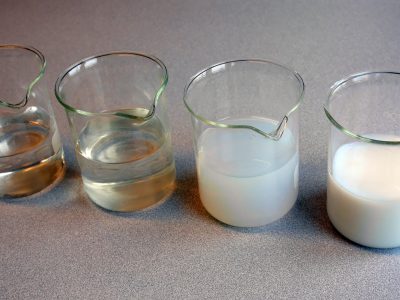 Silicate Base Speciality Chemicals
We offer sodium silicate in liquid form for specific industrial application where the liquid property of the chemical is highly effective. We manufacture high quality silicates that are produced to match our customer's expectations. For special requirements, we customize the liquid so that it can be integrated with highest efficacy with the products of our clients.
In our product range are soluble Sodium and Potassium silicates in different grades and delivery forms. Solid Alkali Silicates as lumps are produced by melting a mixture of sodium carbonate (or potassium carbonate) and quartz sand in a melting furnace. Aqueous solutions are manufactured either by dissolving those lumps in water or by dissolving sand in concentrated lye at elevated temperatures. Soluble Silicates are used as raw material in many industrial processes, e.g. production of precipitated silicas, zeolites, silica gels and colloidal silicas. They are also used as base material for detergents and cleaners, in the paper industry, as binders in silicate based mortars and plasters, foundry molds and cores, catalysts, adhesives, etc. The market for special silicates applications is growing rapidly. We develop new products for material impregnation, fire safety applications, cleaning, cosmetics or other formulations.